INDOOR PETS
Share "Hi" video, their debut track for Wichita Recordings.
"Shining power pop melody and raucous indie punk" – Clash
" …a burst of fuzzed-out guitar riffs combined with soaring pop sensibilities." – DIY
"power-pop stylings and infectious melodies" – Wonderland Magazine
"A 10/10 sold gold winner" – DORK

Photo Credit: Felicity Davies
UK punks Indoor Pets create guttural rock music to which massive crowds of fans overseas unabashedly dance to at their raucous live shows. Today, the band releases the video for "Hi," their debut single since signing to Wichita Recordings.
The deceptively simple, yet hugely entertaining video was directed by band member Rob Simpson. Frontman & guitarist, Jamie Glass said:
We wanted the video to reflect the idea that a lot of people (myself included) are too busy seeking short-term fixes, i.e getting "high" via Space Hopper and trampoline, to actually earn any long term achievements.  The video uses the band's usual tongue in cheek methods to deliver the underwhelming message: Some of us are too busy reliving our youth to focus on our futures and you will never get as high as you did playing in your childhood garden.
The track was produced by the band's guitarist, James Simpson and mixed by Claudius Mittendorfer (Weezer, Ash, Yak, Parquet Courts). With its witty, self-deprecating lyrics on top of a hook laden blast, "Hi" is a perfect introduction to the band's power-pop stylings, fuzzed-out riffs and infectious melodies.
Indoor Pets are Jamie Glass (vocals & guitar), Ollie Nunn (bass), James Simpson (guitar & backing vocals) & Rob Simpson (drums & backing vocals). Having already played extensively across the country this year, the band head out later this month on a run of headline shows before a number of U.K. dates with Bad Sounds and European supports with Ash before the end of the year.  The band will play their first ever USA shows in early 2019.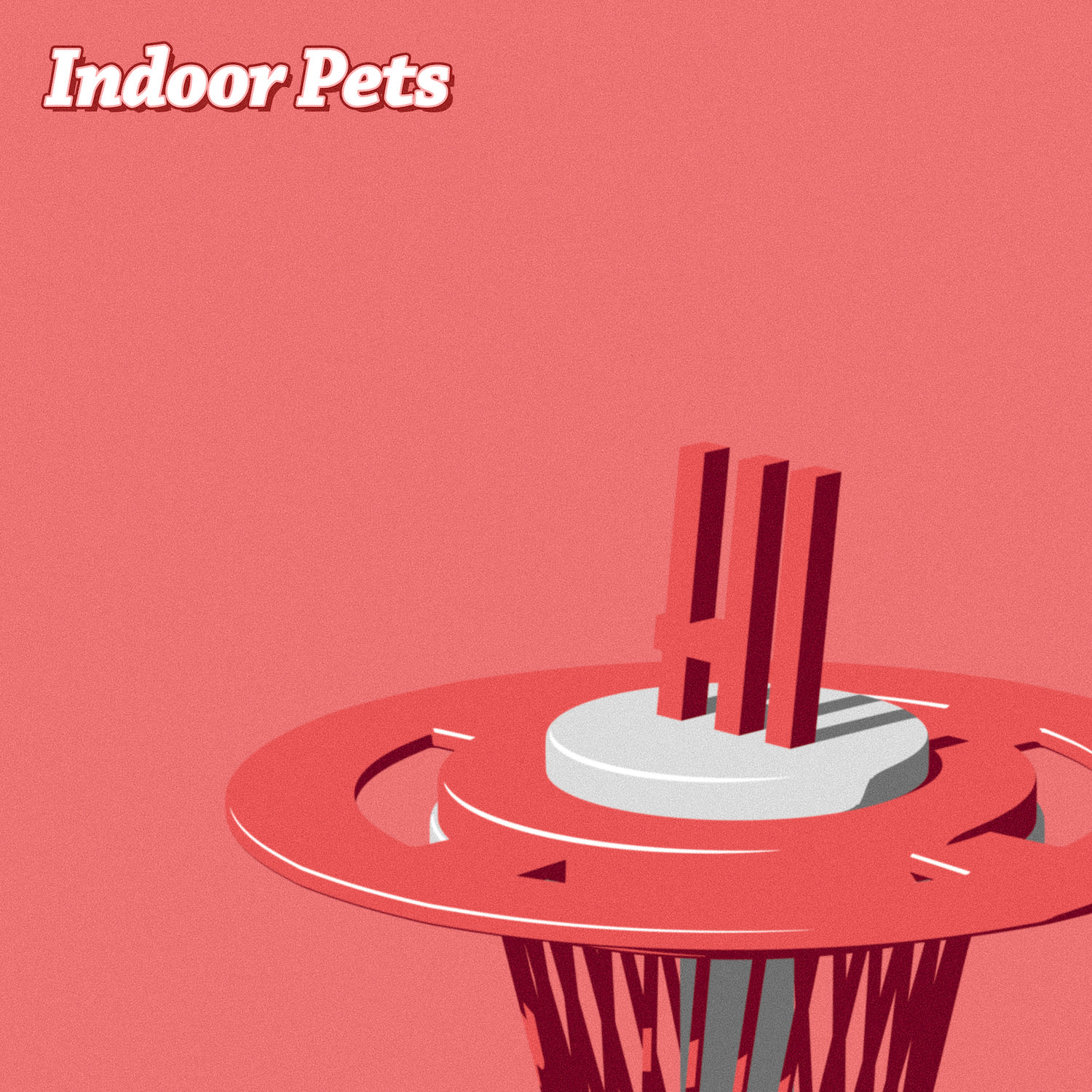 The full list of shows is as follows:
04.10.18 – Bournemouth – The Anvil
05.10.18 – London – Underworld (with Dead!)
24.10.18 – Norwich – Waterfront (with Bad Sounds)
25.10.18 – London – Heaven (with Bad Sounds)
26.10.18 – Bristol – SWX (with Bad Sounds)
27.10.18 – Leicester – Cookie (with Bad Sounds)
28.10.18 – Manchester – Gorilla (with Bad Sounds)
30.10.18 – Glasgow – Kings Tuts Wah Wah Hut (with Bad Sounds)
31.10.18 – Leeds – Wardrobe (with Bad Sounds)
01.11.18 – Nottingham – Rescue Rooms (with Bad Sounds)
02.11.18 – Liverpool – Academy (with Bad Sounds)
03.11.18 – Brighton – The Haunt (with Bad Sounds)
02.12.18 – Zurich – Exil (with Ash)
03.12.18 – Milan – Legend Club (with Ash)
04.12.18 – Munich – Strom (with Ash)
06.12.18 – Berlin – BiNuu (with Ash)
07.12.18 – Hamburg – Logo (with Ash)
10.12.18 – Copenhagen – Vega Jnr (with Ash)
11.12.18 – Stockholm – Nalen Klubb (with Ash)
12.12.18 – Oslo – Park Theater (with Ash)
14.12.18 – Cologne – Luxor (with Ash)
15.12.18 – Antwerp – Kavka (with Ash)
16.12.18 – Paris – La Maroquinerie (with Ash)
Download / stream 'Hi' here
Boy Howdy! did Susan Whitall put together a solid team of writers