FIT FOR A KING 
Releases Powerful Music Video for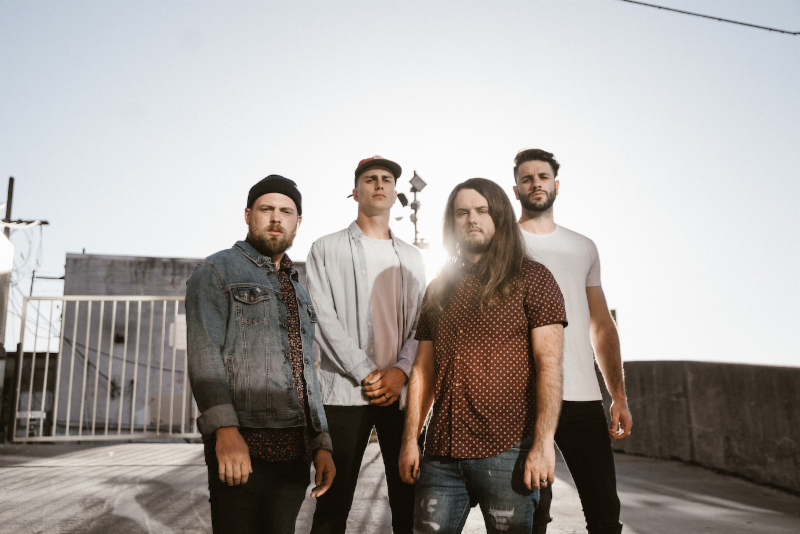 Featured Single from
Recently Released Album
Over 1 Million Streams on Spotify in Under 1 Week
September 19, 2018
 – 
Dallas, TX – Fit For A King 
have released the official music video for 
"Oblivion" 
today. The video tells a powerful story of pain, abuse and forgiveness. 
"Oblivion, on its own, is a very personal songs to me, but with this video, it's brought to a different level. The video shows how powerful forgiveness can be, and even when we don't think others deserve it, God does. This video definitely isn't for the faint of heart. But we believe it can show the power of forgiveness through the pain." 
Fans can view the video 
here
.
The heavy-hitting track, both musically and emotionally, is a featured single from recently released album Dark Skies. In under 1 week, the album has already surpassed 1 Million streams on Spotify, setting the band up for what could be the best first week in their 10-year history.
Fit For A King will be hitting the road again next week when they join genre legends 
The Devil Wears Prada 
on their 10 Year Anniversary Tour of 
With Roots Above And Branches Below. 
A full list of tour dates are below, with more information and tickets available at 
http://www.fitforakingband.com/
.
Upcoming Tour Dates:
September 26 – Portland, OR – Hawthorne Theater
September 27 – Seattle, WA – El Corazon
September 28 – Vancouver, BC – Rickshaw Theater
September 30 – Edmonton, AB – Union Hall
October 1 – Calgary, AB – The Gateway
October 3 – Winnipeg, MB – The Garrick Centre
October 4 – Minneapolis, MN – Varsity Theatre
October 5 – Iowa City, IA – Blue Moose Taphouse
October 6 – Milwaukee, WI – The Rave II
October 7 – Detroit, MI – St. Andrew's Hall
October 9 – Indianapolis, IN – Old National Theatre
October 10 – Cincinnati, OH – Bogart's
October 11 – Nashville, TN – Exit/In
October 12 – Springfield, MO – The Riff
No matter the political divisions, the staggering alienation arising from our paradoxical and increasingly "connected" world, or the mistakes we all make, Fit For A King offer a foundation of open-mindedness and compassion. "We're a very transparent band. We aren't pretending to be something we're not," says Kirby. "We want people to know exactly who we are."
Fit For A King cherishes unwavering honesty. Even under Dark Skies.
###
Fit For A King was built with bootstrap ethics and do-it-yourself vigor. On the strength of self-released material, the group joined Solid State for a string of successful albums that connected with the downtrodden and dispossessed. Creation/Destruction (2013) debuted at Number 6 on the Hard Rock chart. Slave to Nothing (2014) cracked the Top 50 of Billboard's Top Current Albums. Deathgrip (2016) climbed to Number 5 among Hard Rock Albums. Now, with the band's latest release, Dark Skies, Fit For A King is looking to, once again, dominate the hard rock/metal-core scene through a collection of diverse anthems powered by the undeniable weight of truth-telling emotional vulnerability.
Fit For A King is Ryan Kirby (vocals), Bobby Lynge (guitar), Jared Easterling (drums), and Ryan "Tuck" O'Leary (bass/vocals).
the final issue edited by Susan Whitall